Posted by Andrew Shin #Project A.W.O.L. on January 07, 2013
0 Comments
If you are a business owner, then chances are you've heard of content marketing. If not, content marketing is a way of marketing your business that creates credibility in a product. You might have your own webpage or social media marketing plan for creating content for your possible viewers already. However, you might not have taken advantage of one of the easiest content media platforms available; Wikipedia.
Using Wikipedia Logo (Source: msoe.edu)
Making your business into a Wikipedia entry can create instant credibility. All articles using Wikipedia are created through members. However, Wikipedia retained its credibility by reviewing every article that goes live. While using Wikipedia itself should never be used as a source, it can redirect you to things that can be used as a source. So if you can create a Wikipedia entry, you should.
The requirements for creating and using Wikipedia entry are pretty straightforward.
Generally, you shouldn't create one for your own business unless you can do it in a neutral manner. A Wikipedia page is not an advertisement page. It is there to give information about something in a straightforward manner. In addition, you probably won't be able to create a Wikipedia entry for your business if you're a start-up. Wikipedia makes a point of removing non-notable entries. However, if your business is getting attention, or you've won a major award, then it might be possible to be added.
However, a Wikipedia entry doesn't have to be about a specific business in order to help. Instead, you can use it as a place to showcase your expertise in the area that you work. Is there an event that should be listed in Wikipedia, but is not? Is there a business that you believe is notable enough to have its own page? If so, a Wikipedia paper written by you on the subject can be a great way to show off your knowledge.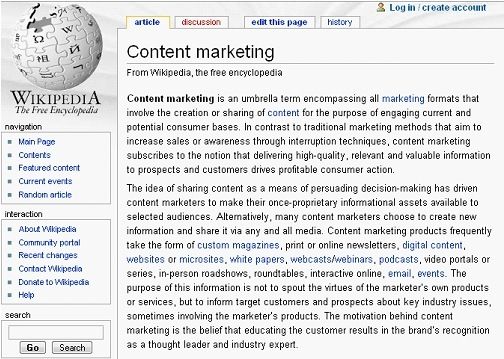 Using Wikipedia – Content Marketing (Source: contentmarketingtoday.com)
The most important factors when writing a Wikipedia article include writing an article about a notable person or event and having reliable sources. An article submitted without excellent sources is not going to make it past Wikipedia's screening process. However, news sources and press releases can be used. Writing a Wikipedia article that gets accepted is not the easiest thing in the world to do. In fact, many people get theirs returned several times before they can get them through.
Becoming a known expert on using Wikipedia can really help to establish your credibility on a certain subject.
While this method isn't for everyone, it is great for those who are looking for a new way to content market outside of their social media pages and websites. However, using Wikipedia is a straightforward source that mainly can only be used to lend credibility to a business. It can not be used to advertise. Some businesses won't be considered notable enough to make the cut for their own page. However, as a business grows and establishes an audience, it might eventually make it to the ranks of getting its own Wikipedia page.
PS. – Follow these few simple steps to learn to optimize using Wikipedia in content marketing for your product / service by blogging.
1. Go ahead and click the banner below, and put your email in the form at the following page.
2.  Watch the video that you'll see after you hit the button that says "Get Instant Access"
After you follow these steps, you'll feel more confident on how to optimize using Wikipedia in content marketing for your product / service.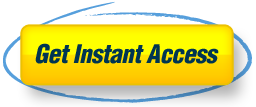 To Success,
Andrew Shin
"Work Directly With Me Here"
Blog: http://blog.andrewshin.net
Facebook: http://www.facebook.com/AndrewShin.Inc
Twitter: http://www.twitter.com/AndrewShin7